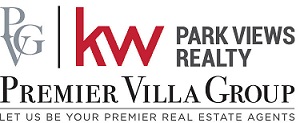 We are a diverse team whose number one purpose is client satisfaction and have been marketing and selling real estate since 2012. We have mastered helping our clients develop an understanding of the dynamics of the real estate environment.

Our group is dedicated to helping you find your dream home in New Jersey. While we like to make things as smooth as possible, we also love sharing our strategies as we guide the way. Since we understand that real estate is a big investment, we like to make sure you walk away feeling it was the best investment you have made.

We help with selling and buying homes in Bergen County and Hudson County, New Jersey, as well as other parts of Northern New Jersey.

If your looking for an apartment to rent, our team can also assist you with apartments in Bergen County, New Jersey, Hudson County, New Jersey, and other parts of Northern New Jersey.

We also focus on investment properties and home remodeling in New Jersey. If your looking for a rental property because you want to make residual income, let us be your guide. We have access to off market properties in Northern New Jersey and off market properties in Hudson County, New Jersey. We also work with some of the top residential re-developers in New Jersey, offering some of the finest home remodels in the state.

Let Premier Villa Group make your real estate experience your best experience. The Premier Villa Group looks forward to establishing a long and successful working relationship with you.